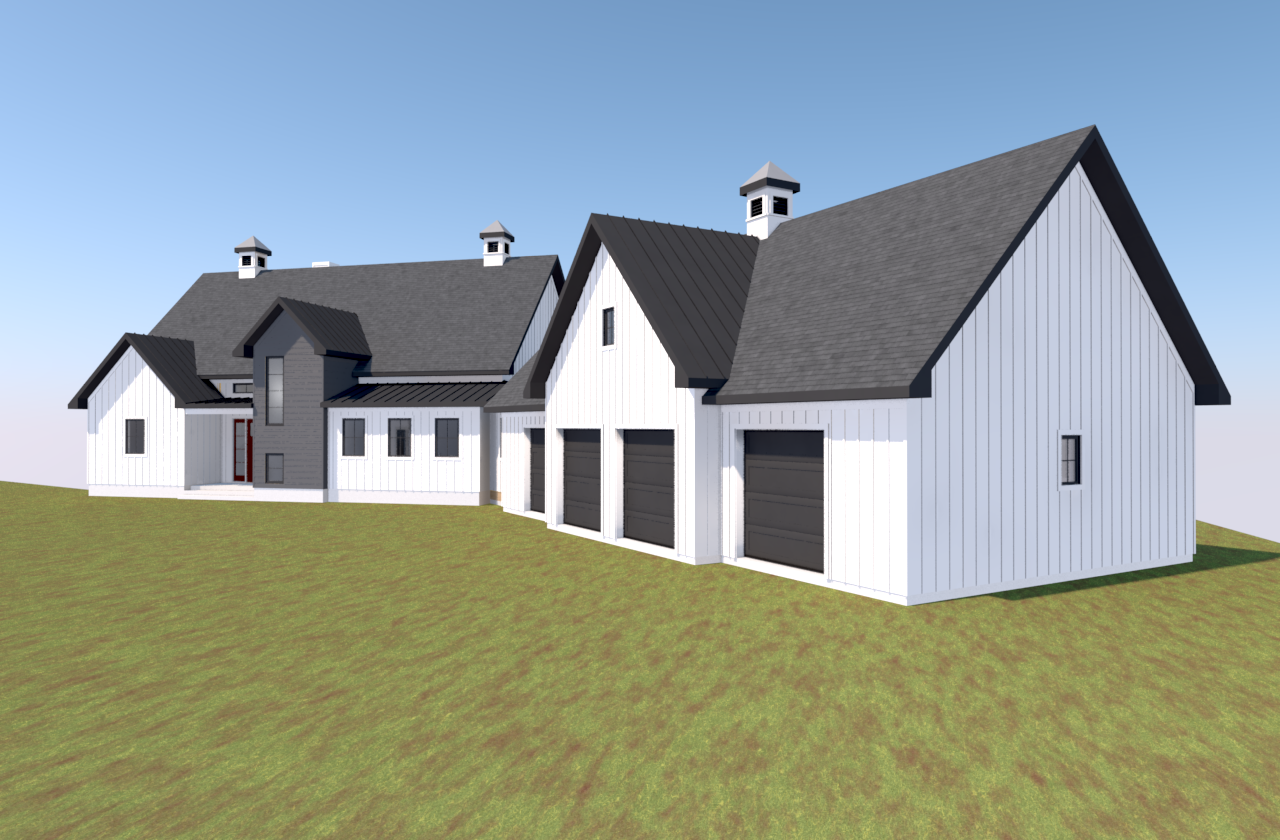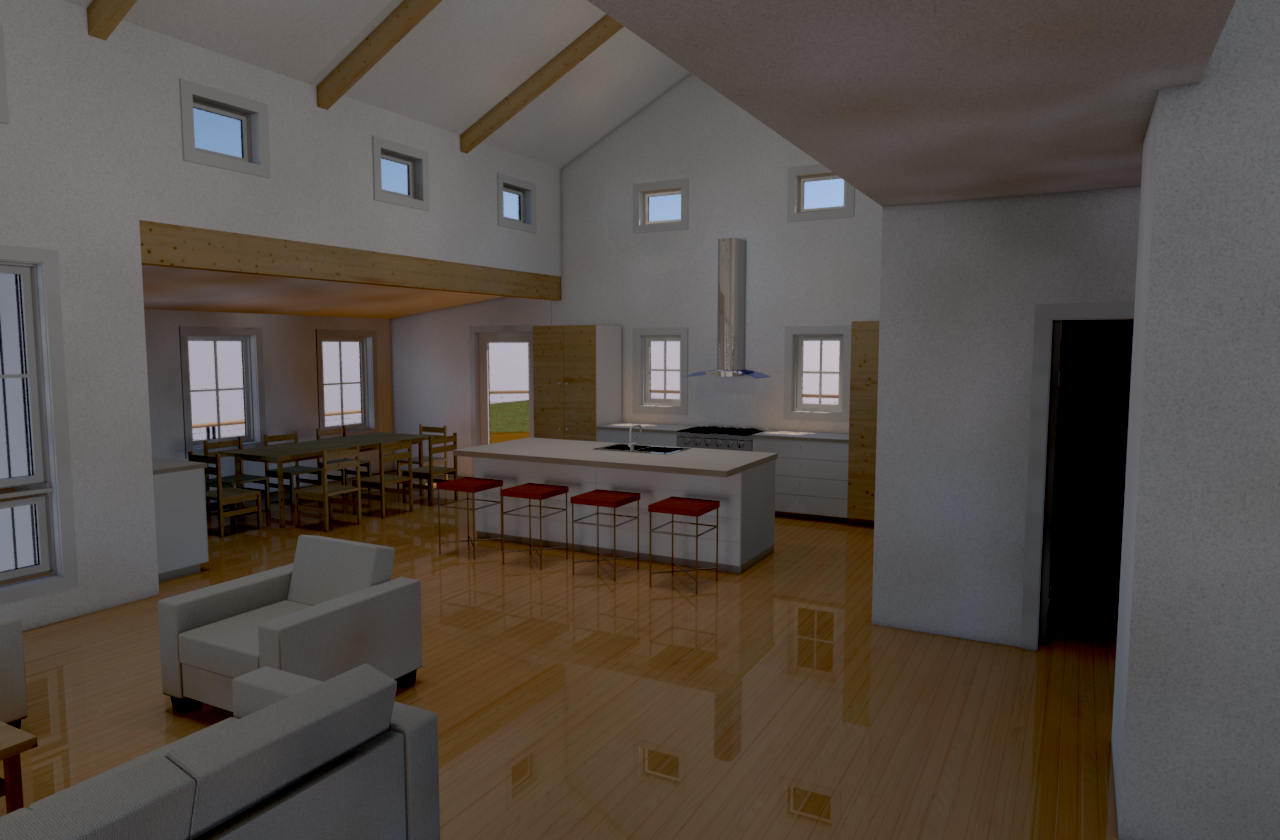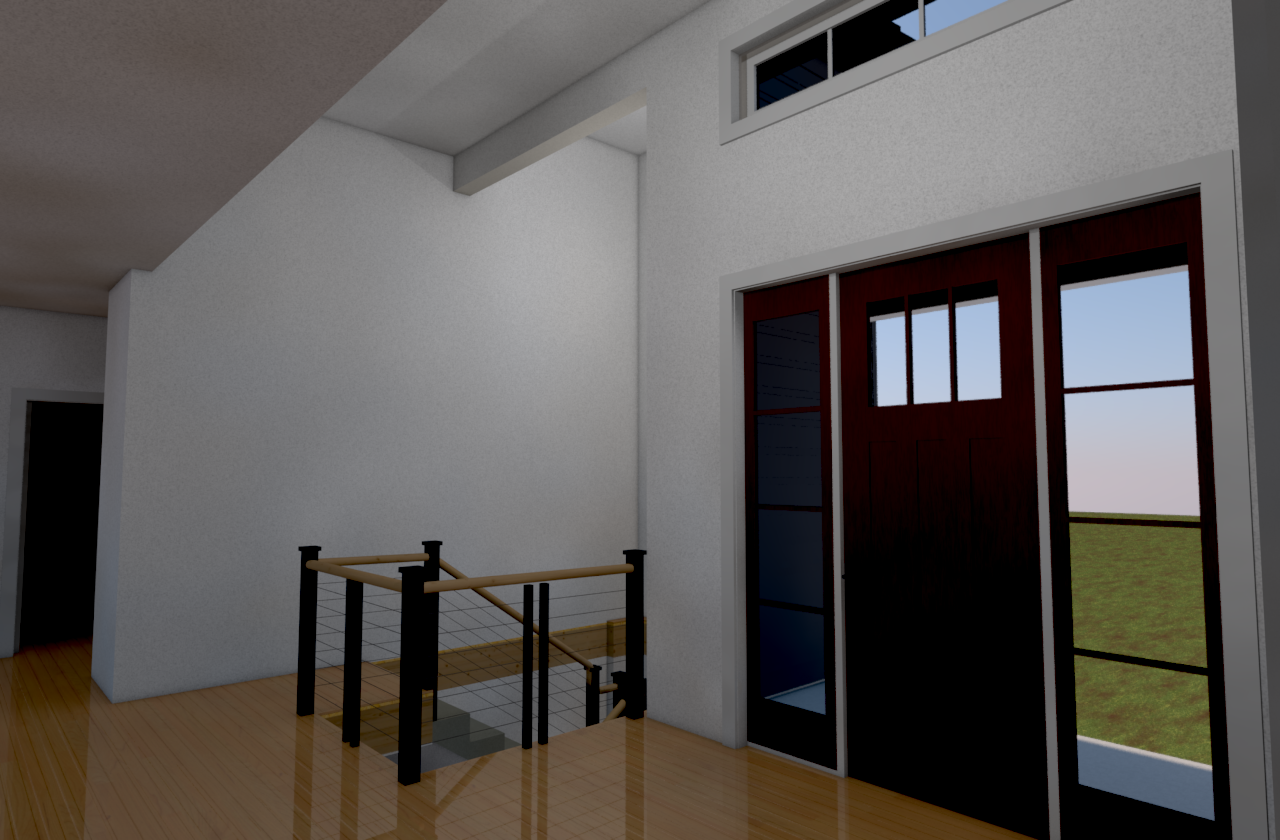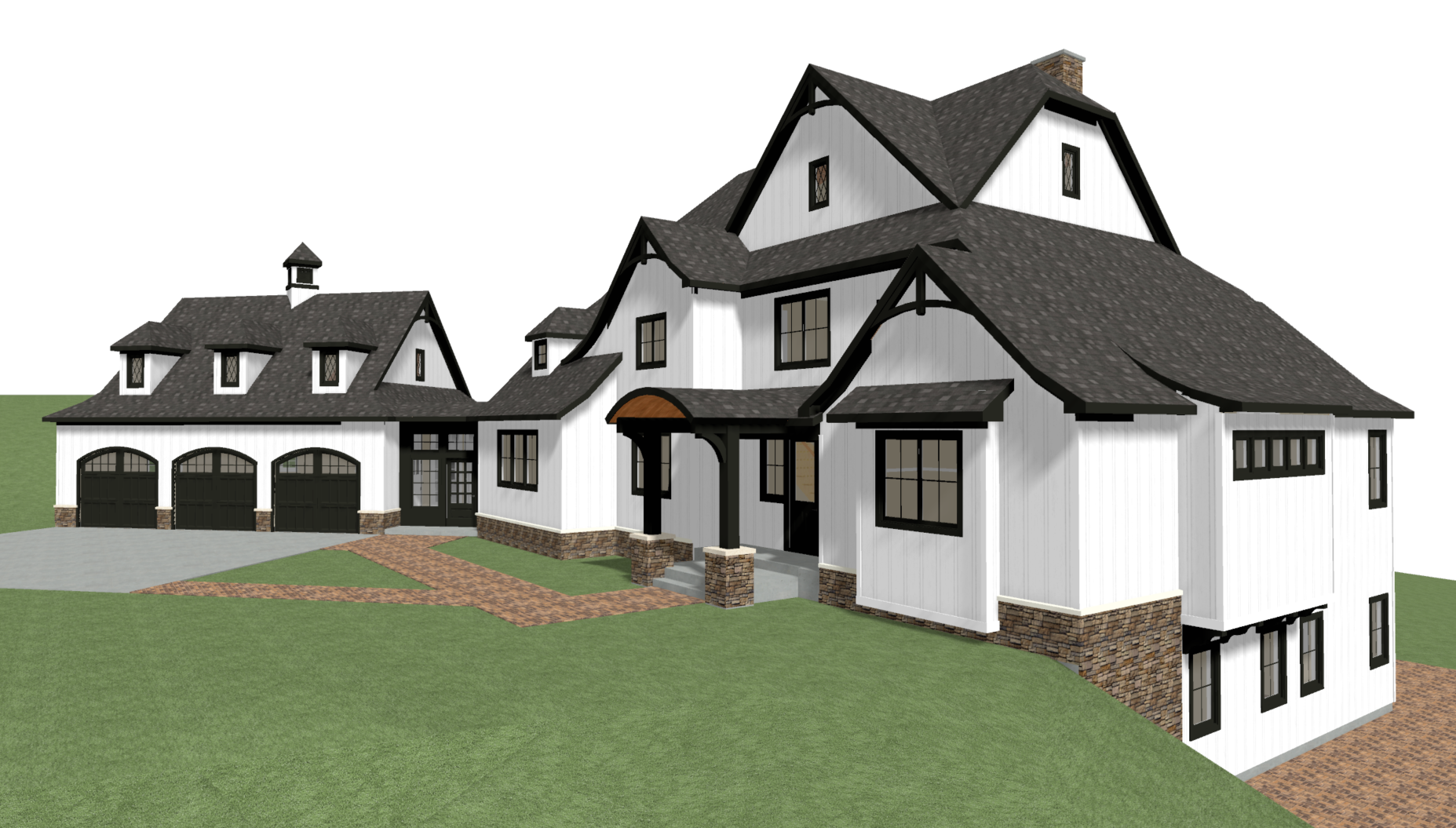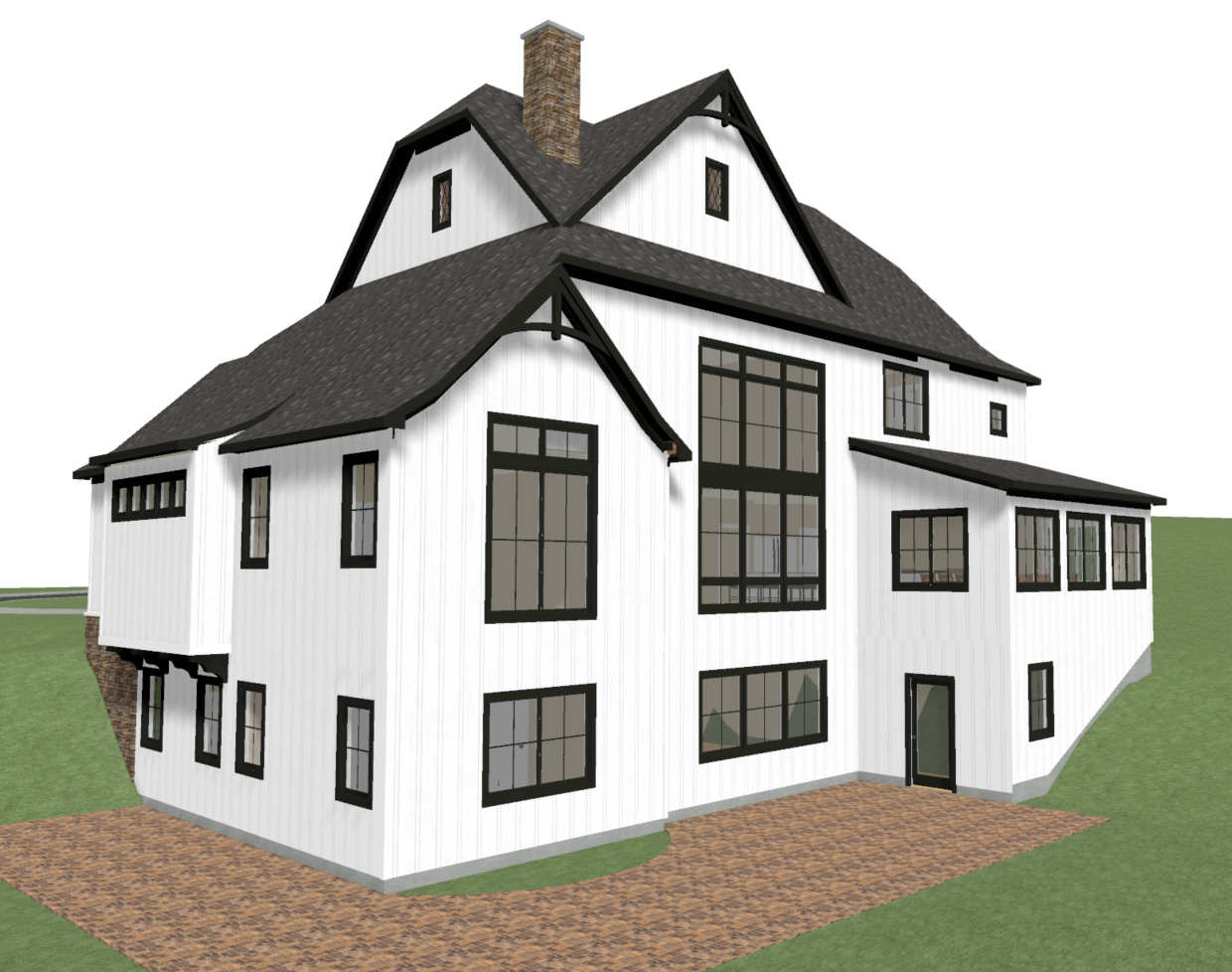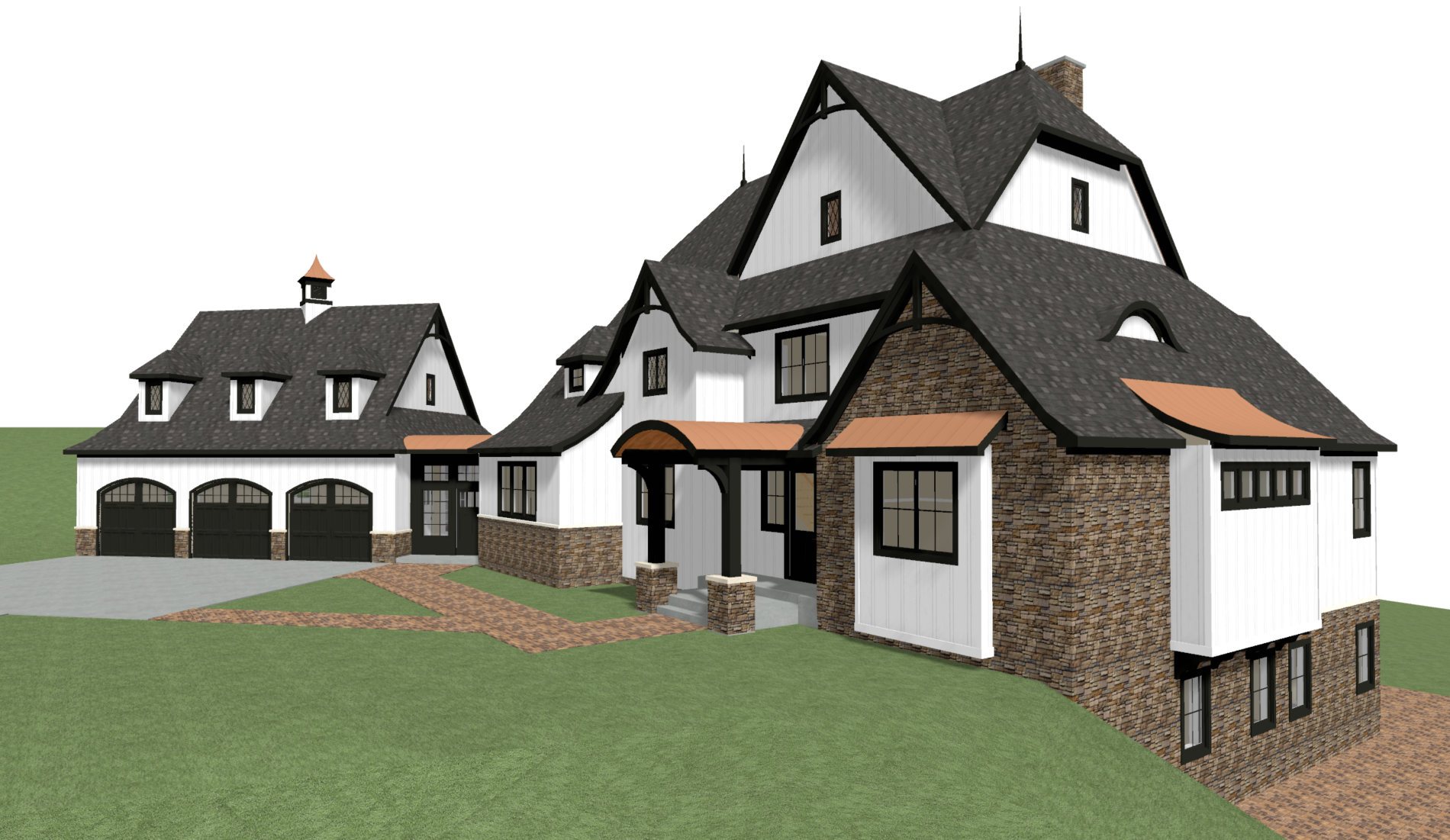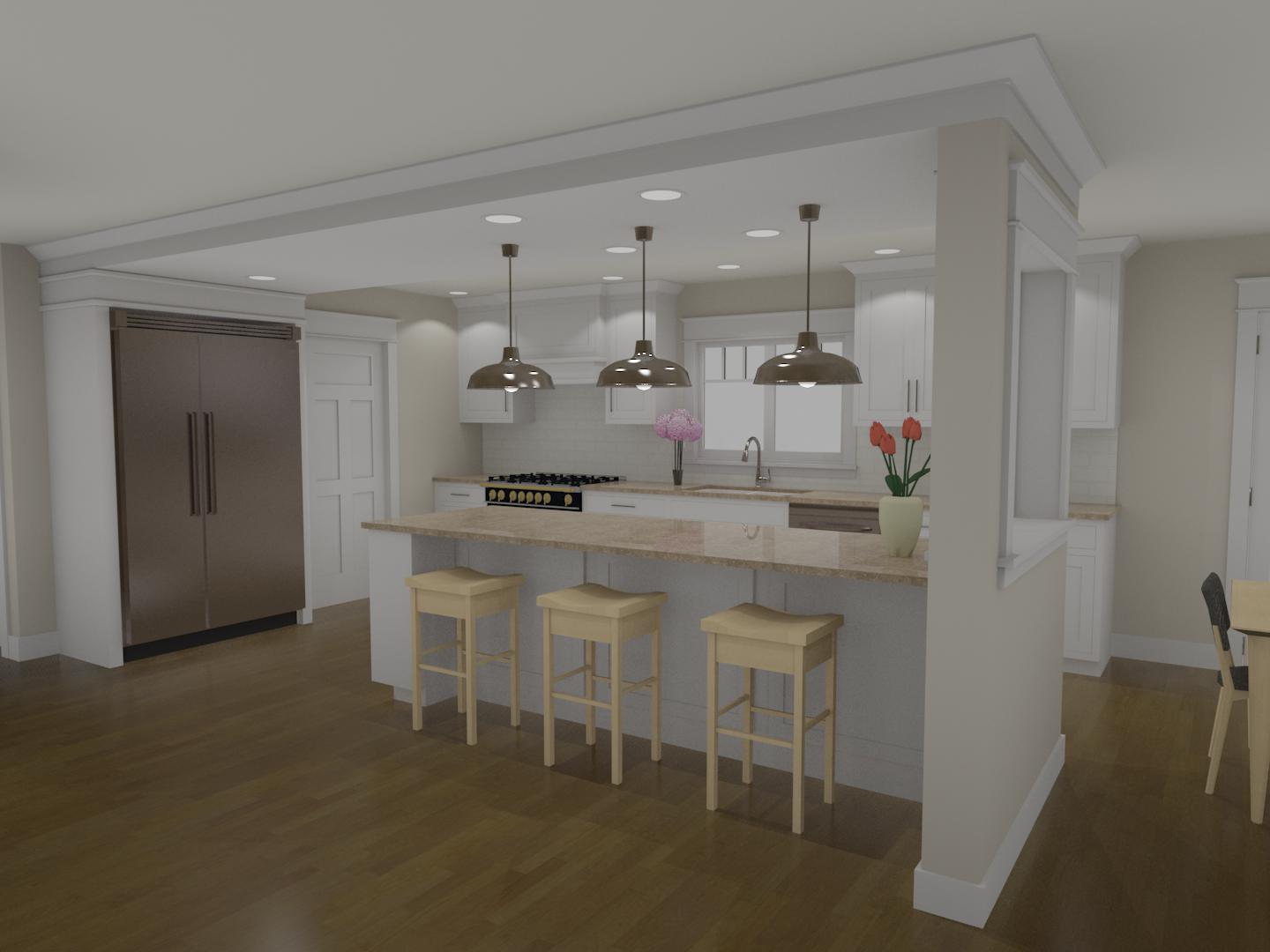 Proposed Kitchen Remodel
Showing a 3D virtual image of a proposed kitchen remodel. The existing home is located in the Fine Lake area. This image shows lighting, texture and color of materials. The island wall is added to divide space and provide electrical power to the island, which did not have power. The floor is a slab on grade, so the power needed to be fed from the ceiling.
Oeftger Architecture provided the design, 3D modeling and drafting
Wolcott Residence
Project design being developed to be located in Ada, MI. This project was inspired by the Tsai Residence and the client intended to make only small modifications.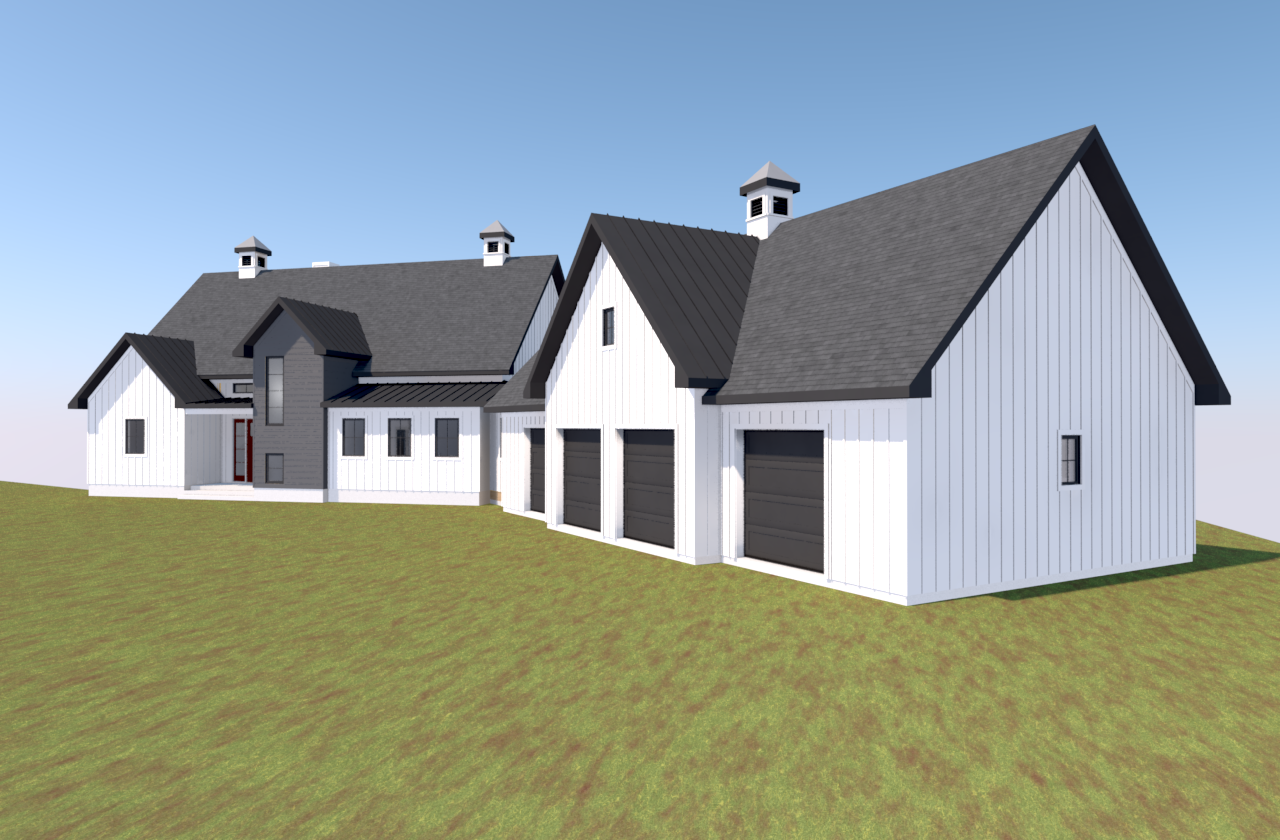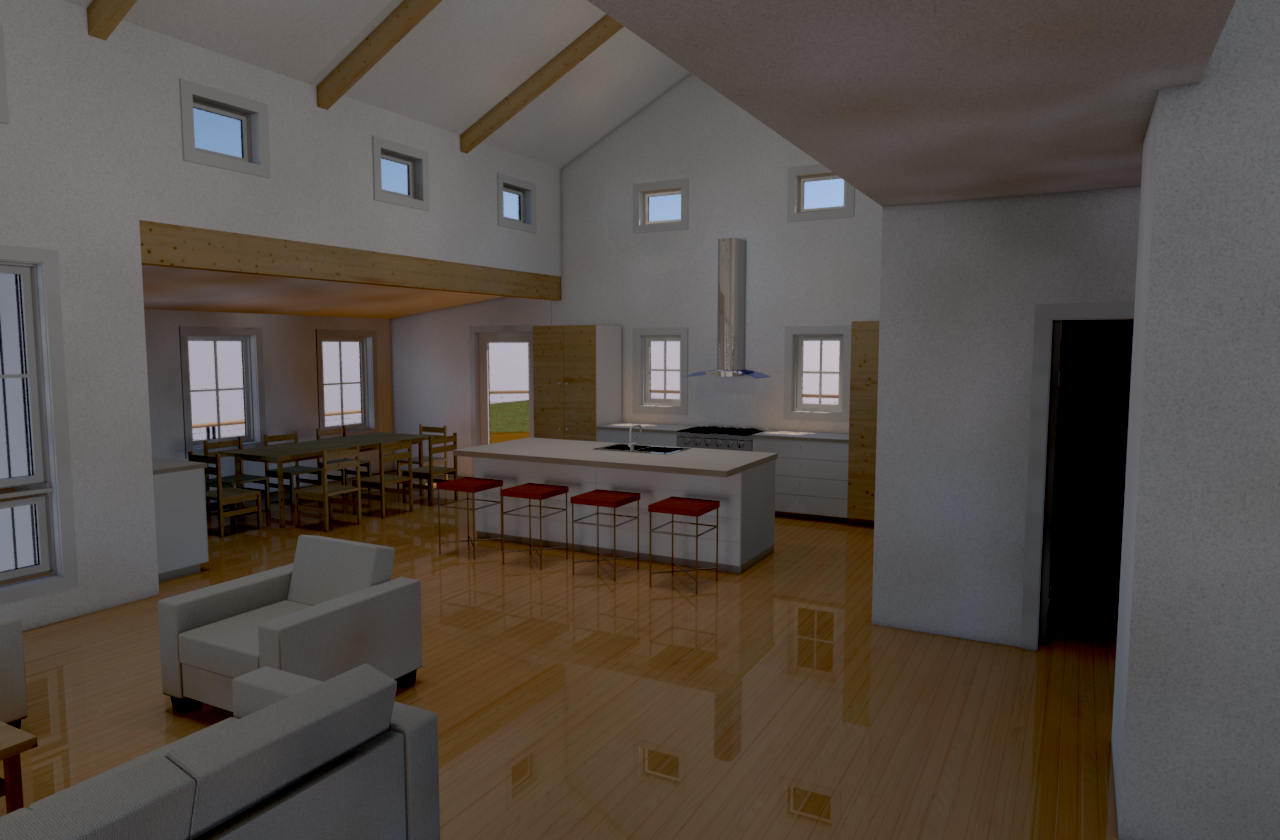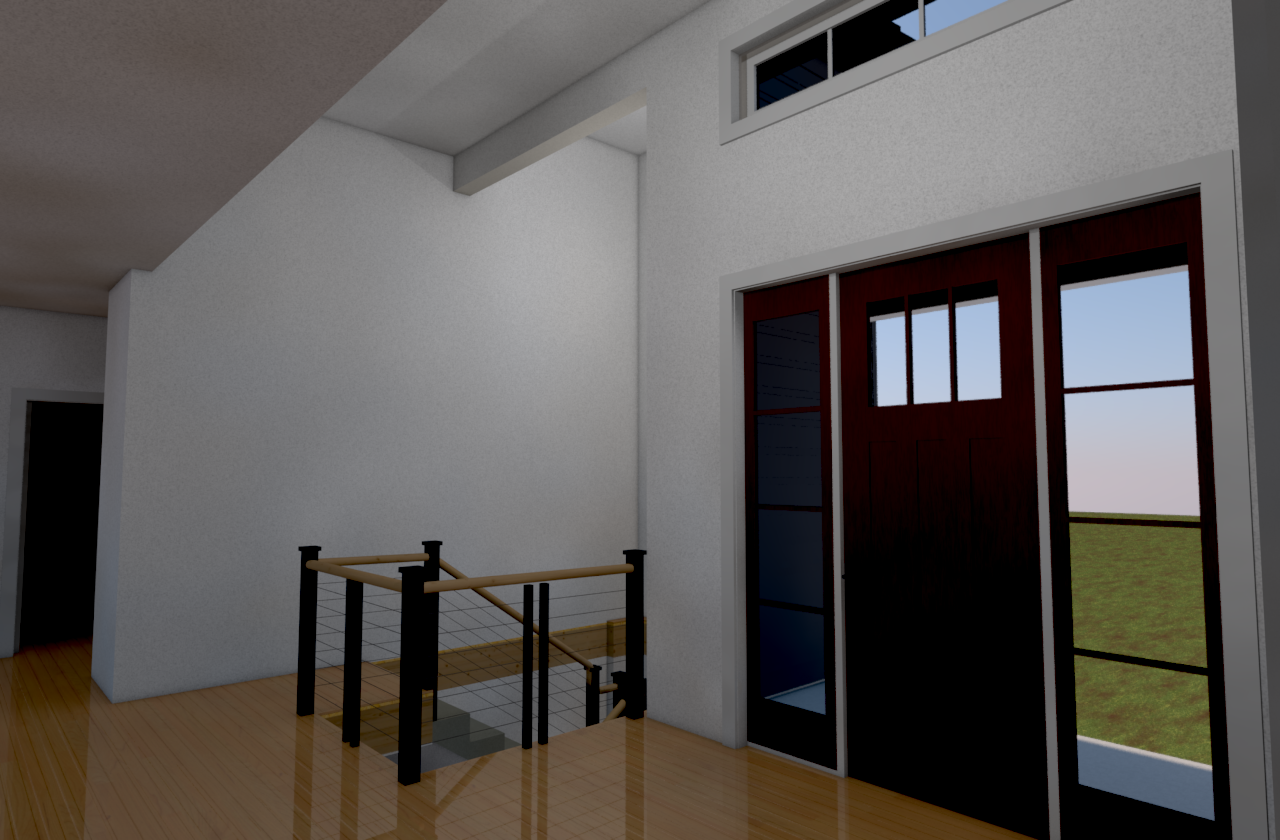 Tsai Residence
Ada, Michigan
Early sketches in development to final design and then construction. Client asked for a modern farmhouse look, which changed once the site was finalized. This was a fun project. Thanks Calvin!
This project came to me via Kevin Hoekzema of KLH Custom Homes LLC. Kevin is an excellent builder with high attention to detail and value while focused on saving money for the client.
Home was featured in the Grand Rapids Parade of Homes Spring 2017
See his work at klh-homes.com
"Todd was such a great architect to work with. We were very naïve on the building process and relied immensely on Todd's creativity to draw our dream home. My wife and I are very indecisive and Todd was very helpful guiding us and deciphering what we actually wanted. Todd's patience shined through with over 20 iterations of plan changes. Todd made the process stress free and delivered amazing results. We will definitely be utilizing his amazing skills if we build again." - Calvin Tsai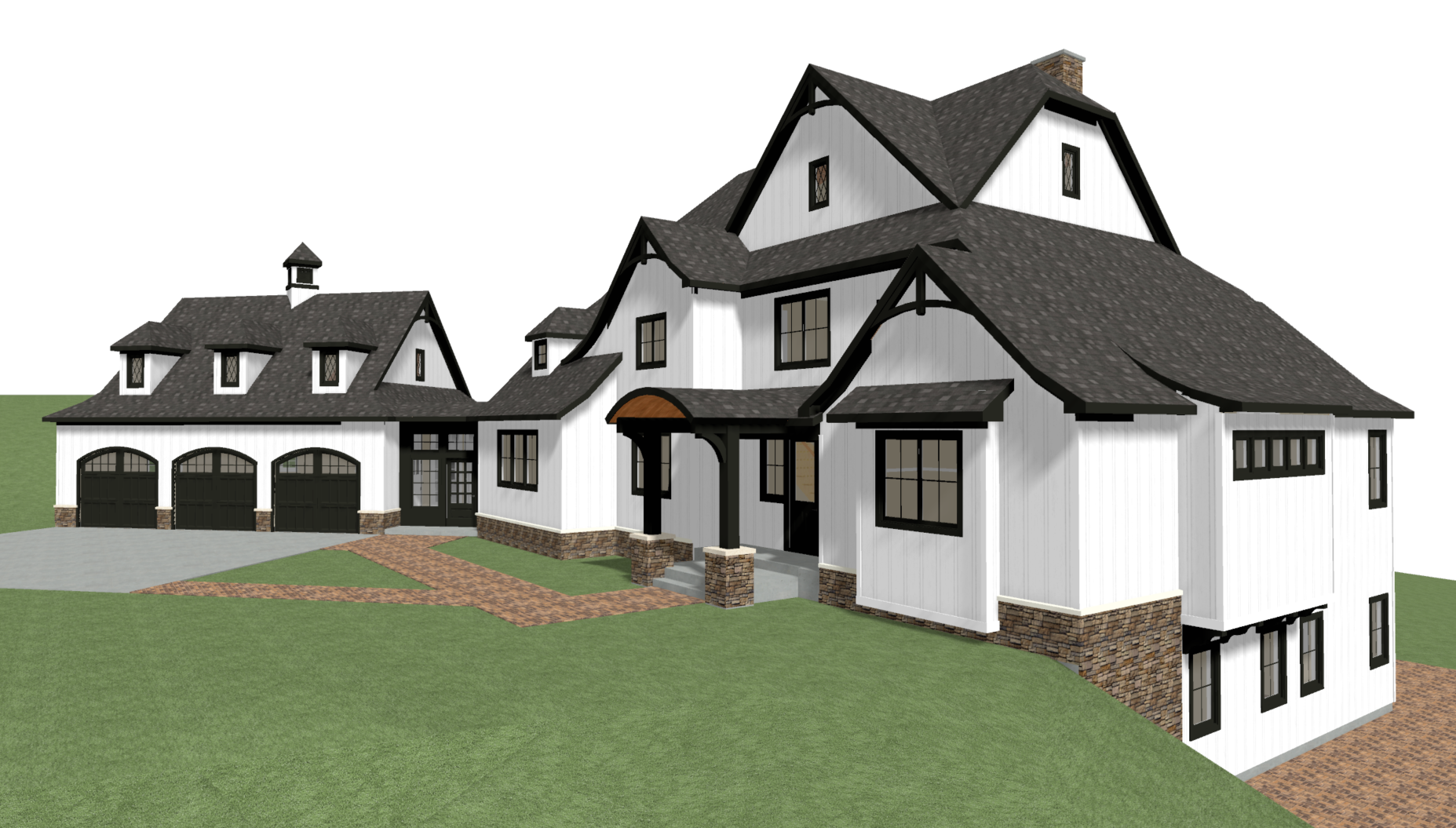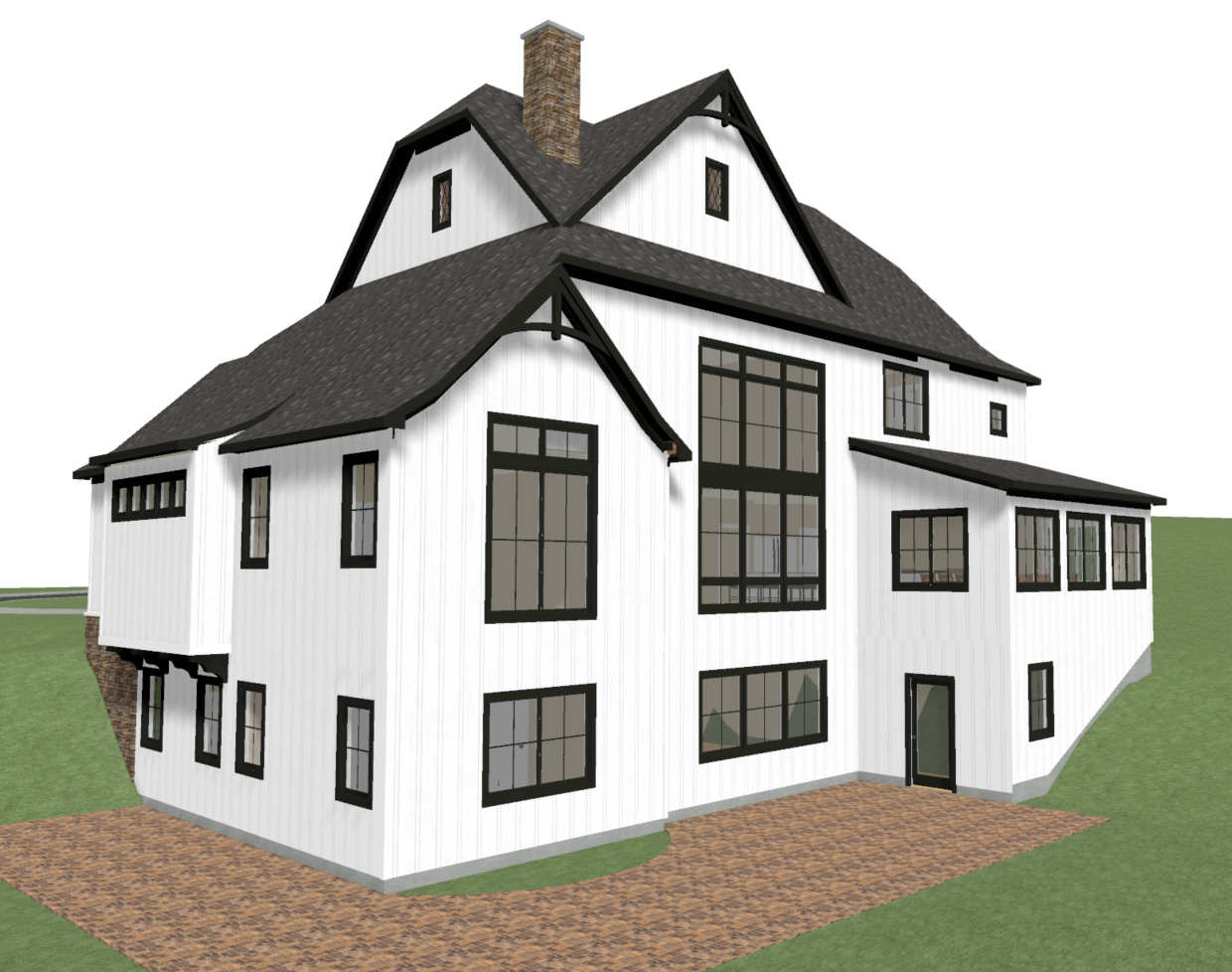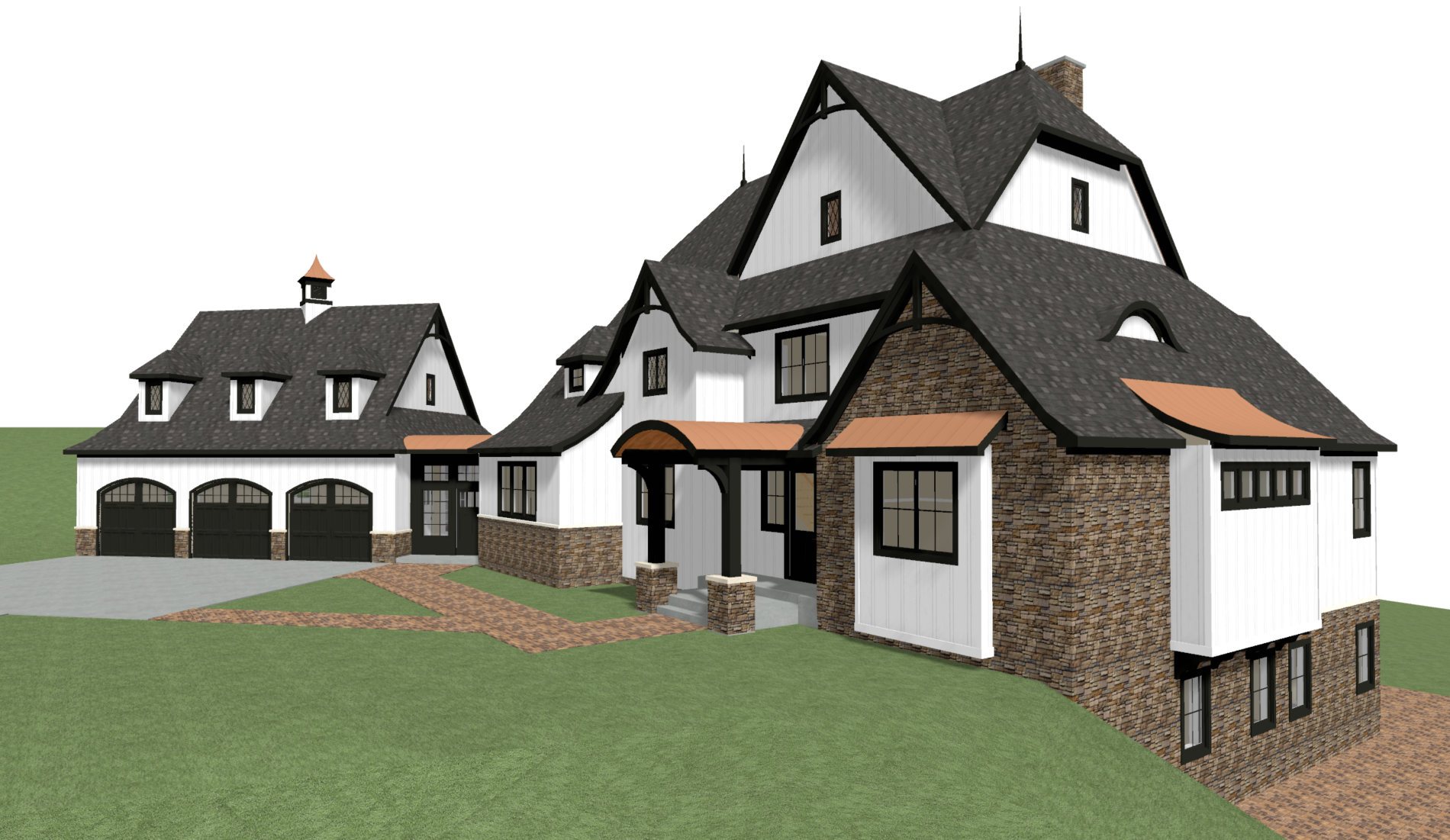 Kitchen Remodel
This is a proposed kitchen remodel design to show lighting, color and textures for a Fine Lake area home. Because of and existing slab floor on grade, there was no way to add power to the island. Therefore, a wall at the end of the island is proposed to divide space and drop power to the island.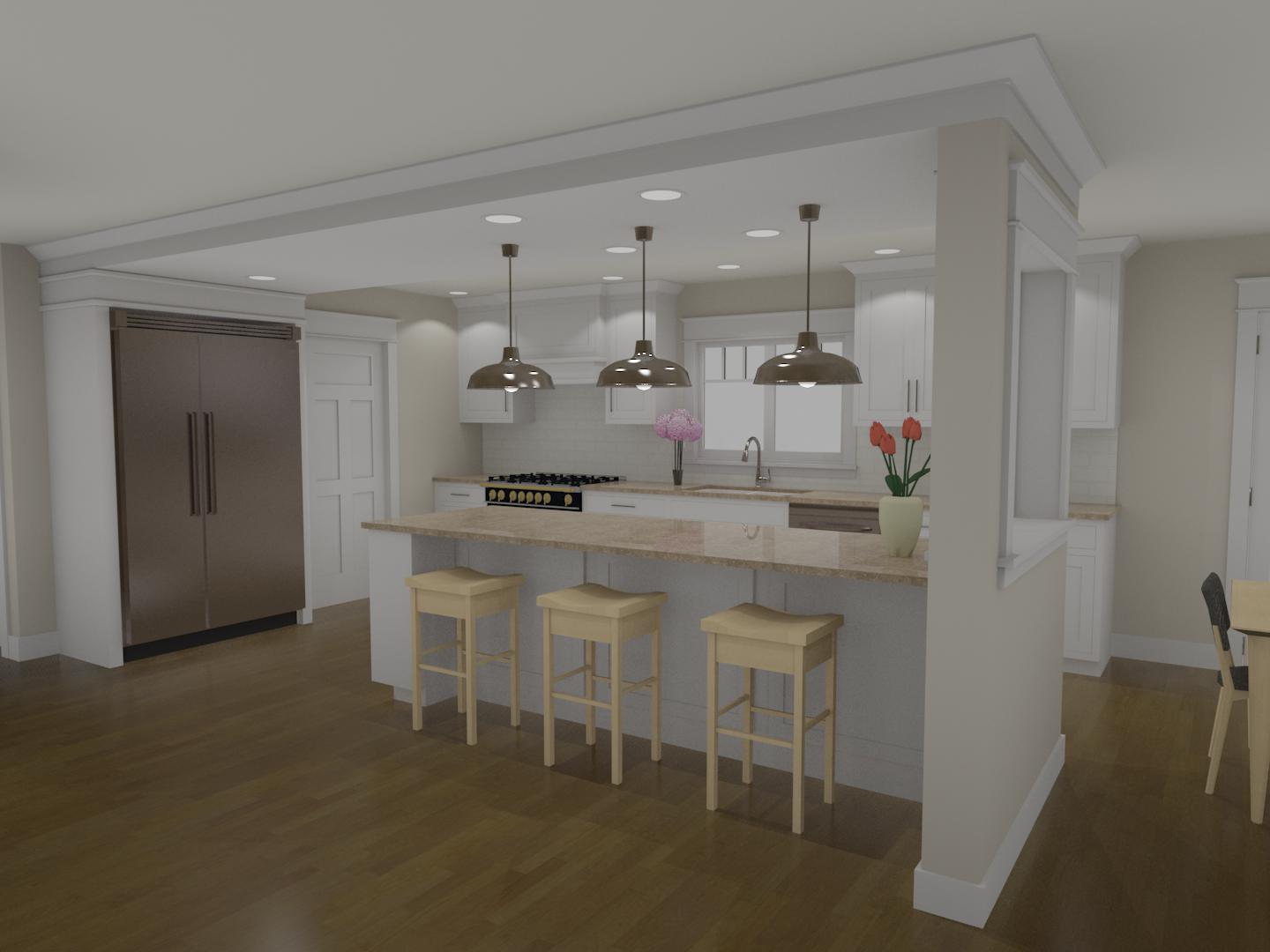 House Remodel
Sherman Lake home remodel that combined narrow lake porch with the living space and created an entry from the road. The living room ceiling was raised to unify the space and provide cove lighting and volume for a fan.
Office Remodel
A small 9 by 11 foot office was created from an existing lower floor bedroom after being inspired by Sarah Suzanka's, "Not So Big House." This room was the center of activity for homework, bills, and internet browsing. The cabinetry allowed for effective organizational storage and retrieval of books and supplies.